Hey hey hey my hip hop pocrates,
I've found me an apartment in Brooklyn, and I'm moving in on the 9th until the end of August, looks like. It's $750 a month for a 2 room deal (seperated by a wall, not a door) with a bay window overlooking a garden, a closet, and a shared bathroom/kitchen. My area is about 10 x 20 ft or so. The walls will be white, because I think I'm going to do some painting. It's the 2nd floor of a brownstone on 232 Midwood St, just west of Prospect Park, 5 minutes from the Q and 4 stops from 14th St. Union Square. Here are two pictures! I'm probably going to put my bed in the back area, near that mirror in the second picture...and turn the window area into a zen/tea area with a table, if I can find one. What do you think?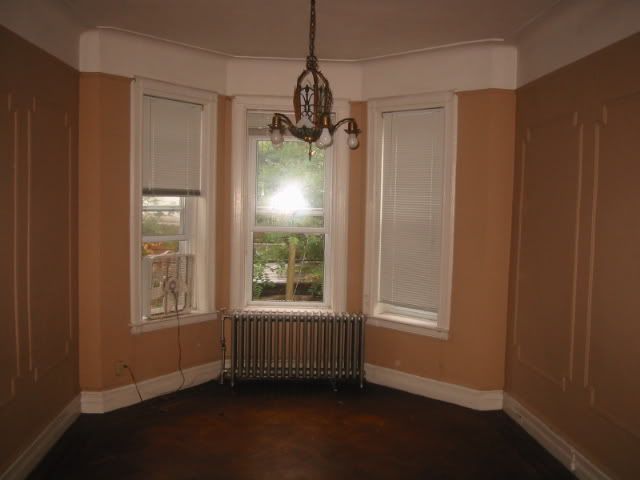 I'll be rooming with Ian, a man of distinguished taste in baking and elephant jokes. He's an actor, works in a restaurant called Peasant on the Lower East Side, and is attending the Harvard School of Ed in September. Quite the nice dude, if I do say so myself.
That's the flash of news! I'm off now to do my final graduation things. My homework, I mean.