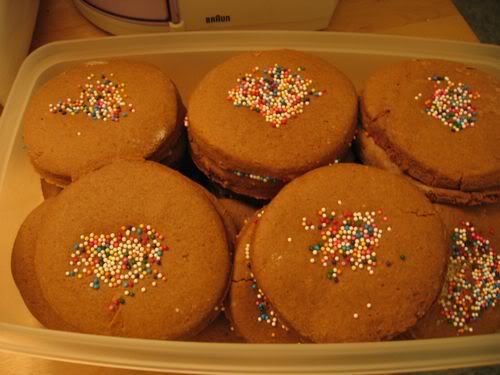 Last night I tried my hand at baking gingerbread cookies, and...well...delicious.
Tonight:
A show
. Looks crazy. Please call me if you want to go.
*2 out of 3 good friends agree--the pepper within a pepper was normal. Word is still not in from cousin Jane, Mom, or George Bush...but that could wait. I trust Pantea and Emily about veggies.
Three new comics. Count 'em. Maybe you like 'em, maybe you don't. (
One
,
Two
,
Three:
Music: Jaga Jazzist, "Day".
Book: Driving Mr. Albert.
Views from my window are
rather
nice
today.